| | |
| --- | --- |
| You are in category: FRACTURES | «« back |
Title: Complex fracture of the leg
Author: MIKE RASCHKE, BERLIN
PICTURES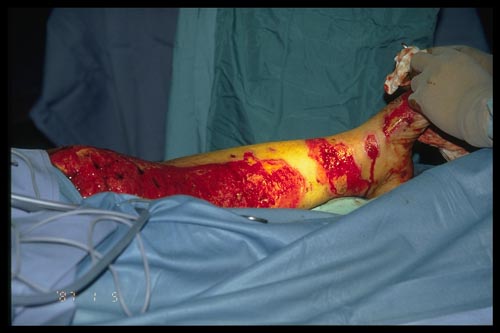 -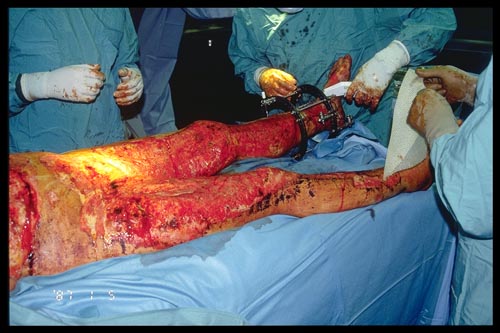 -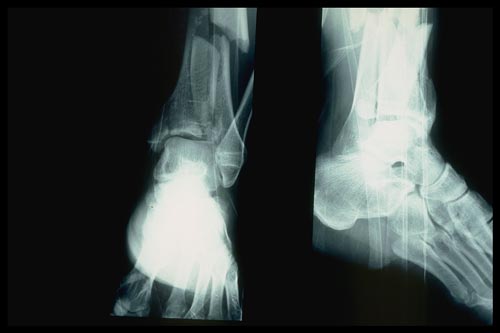 -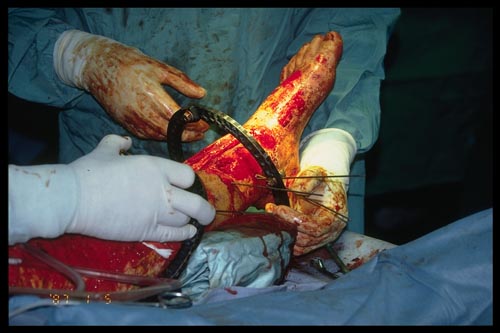 -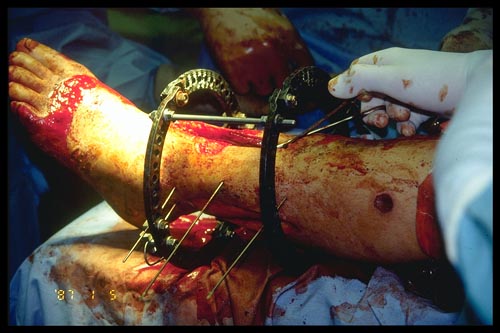 -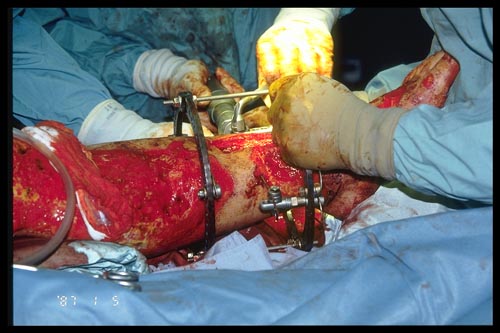 -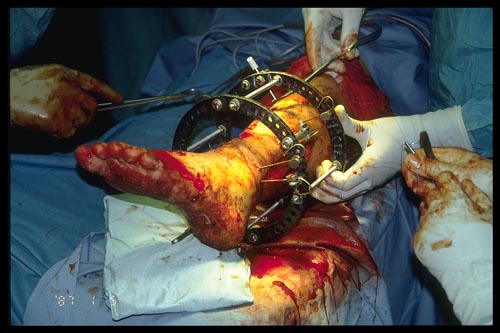 -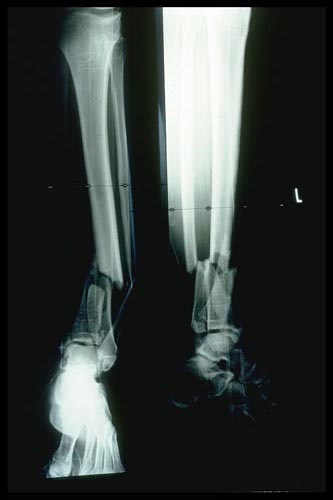 -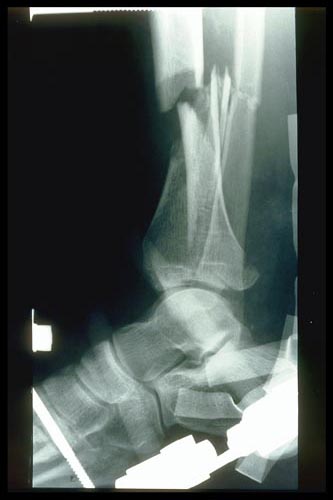 -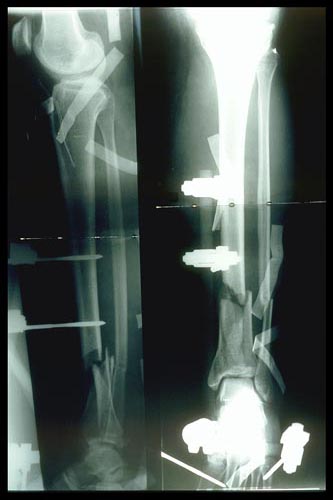 -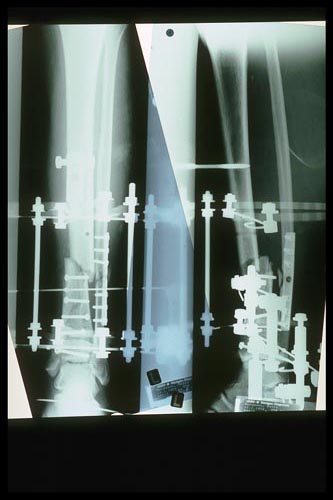 -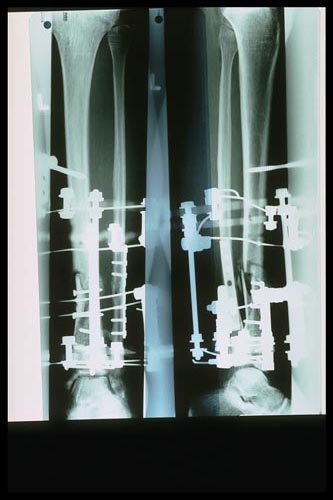 -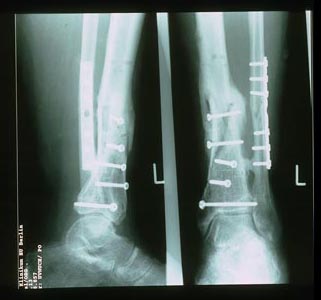 A case of a 48 years old polutraumatized female with multiple extremity injuries is presented.
The lady suffered a car rag and suffered a distal tibial fracture on the right side and a pilon tibial fracture of the left leg. The soft tissue situation was complicated by severe II - III ° burning of both legs and the abdominal region (30% of the body surface). In this special situation of a complex pilon fracture, injury of the contralateral leg and severe soft tissue situation an internal fixation a minimal invasive soft tissue preserving treatment is recommended.
Stabilisation of the pilon fracture was performed using composite Ilizarov fixation, combined with plating of the fibula and percutaneous screw fixation of the distal extra-articular tibia. After Ilizarov treatment the soft tissue situation consolidated and full weight bearing was allowed after 4 weeks. After 16 weeks of treatment osseous consolidation of the fracture region was achieved and after 2 weeks of dynamisation the Ilizarov fixator was removed.
LATEST CLINICAL CASES
• USE OF THE ILIZAROV TECHNIQUE TO IMPROVE LIMB FUNCTION FOLLOWING HEMIPELVECTOMY


A.K.Singhania, L. Lovisetti, J. Maguire, M.A.Catagni

Ilizarov


• Complex fracture of the leg


Mike Raschke, Berlin

Fractures


• Genu valgum and post-traumatic ipometry: correction with the Ilizarov method


Nunzio Spina

Deformities


• Arthrodesis of the ankle


Mike Raschke, Berlin

Ilizarov
---
POST a CLINICAL CASE
For posting an interesting Clinical Case on a special category, send an email to our staff at update@asami.org.
We will publish it as soon as possible.
Thank you.
---